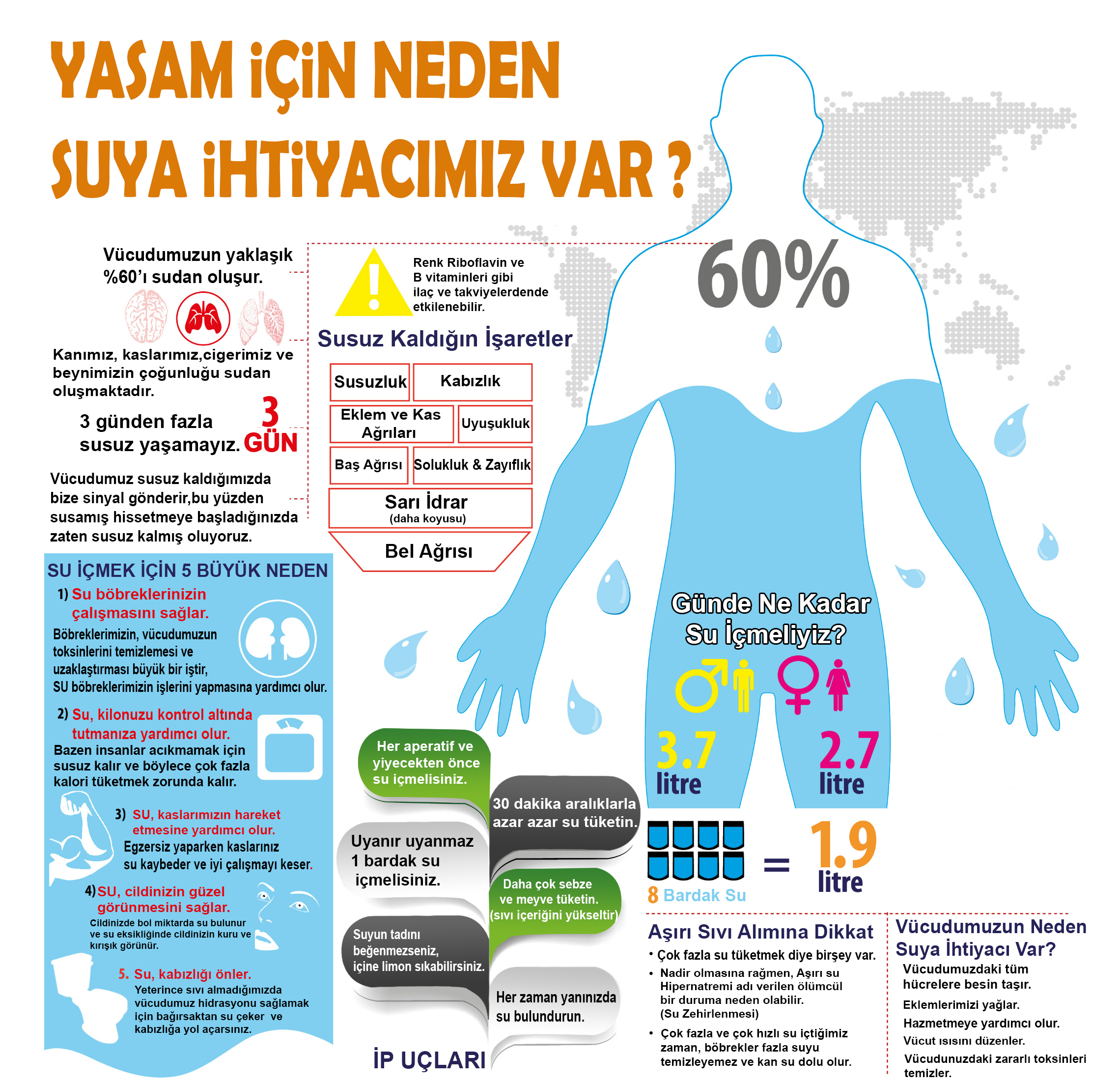 Water is very important for our body.
Since our metabolism is not able to store water, we must constantly renew the amount of water lost.
-Water;
Regulates body temperature.
It facilitates the removal of accumulated toxins in the body.
Prevents loss of concentration.
Suppresses appetite and accelerates calorie burning.
Protects the heart.
Provides the skin with the moisture it needs.
---
2/3 of our body is water.
Every person needs about 2 liters of water per day.
---